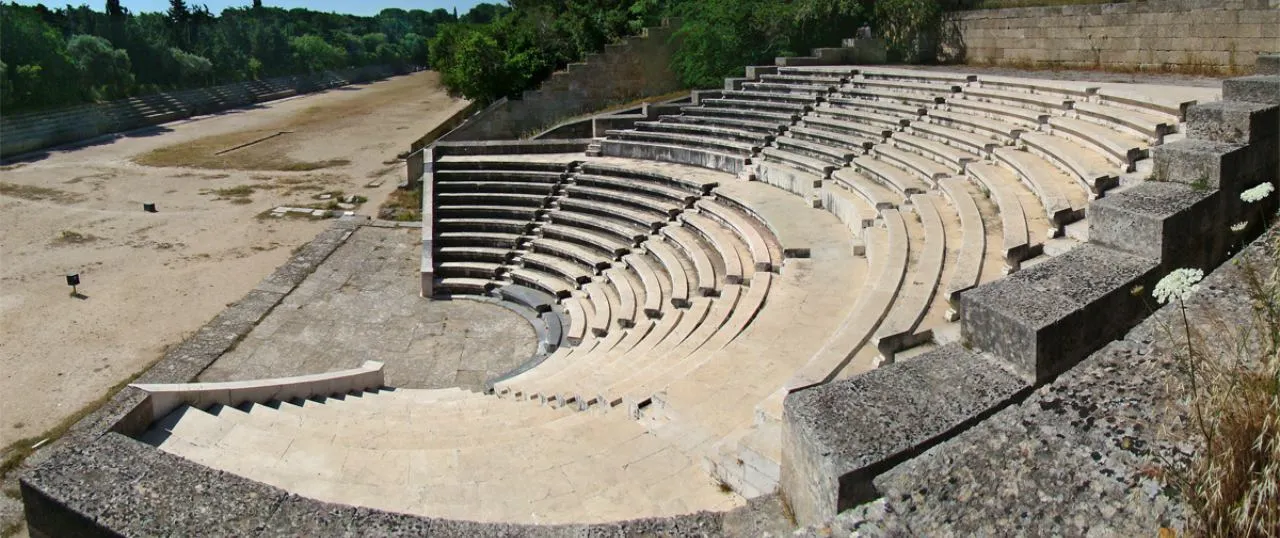 The Basics
The Detail
Book Online
What to See
What to Photo
My Tips
Disability Ok?
The Basics
Looking for one of the best things to do and see on the Greek island of Rhodes? Let me whisk you away on a little journey to the Acropolis of Rhodes. You've probably heard the whispers: "Is it as grand as they say? Are there truly top things to do there?" Buckle up because here's the scoop.
Nestled on a hill in the captivating city of Rhodes Town, the Acropolis is not just a collection of old rocks (though, admittedly, there are a lot of those). Built by ancient folks with a penchant for drama, grandeur, and possibly oversized togas, this historic haven offers a delightful peek into yesteryears.
Firstly, let's talk about the Temple of Apollo Pythios. This isn't just any spot; it's THE spot where worshippers once stood, probably contemplating whether olives were the real superfood.
Then, strut or shuffle over to the Odeon. In its heyday, this was the equivalent of a sold-out concert venue, minus the pyrotechnics.
Lastly, can we discuss the views from the Acropolis summit? It's a visual buffet of panoramic splendour, guaranteed to make you mutter, "Oh, that's where I left my boat!"
So, if you've ever dreamt of time-travelling but found your DeLorean is in the shop, the Acropolis of Rhodes is your next best ticket. Dive into history, soak in th
The Detail
Book Online
What to See
What to Photo
My Tips
Disability Ok?