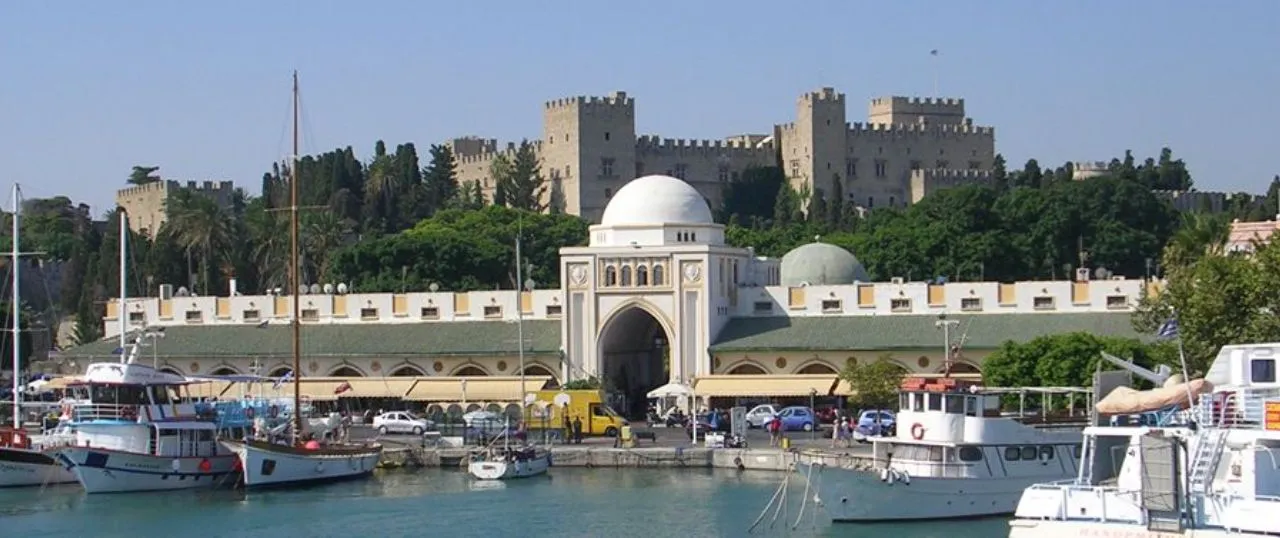 The Basics
The Detail
Book Online
What to See
What to Photo
My Tips
Disability Ok?
The Basics
Situated on the picturesque island of Rhodes, the Mandraki Marina & Port (or as some locals in the know call it, Mandraki Harbour) is a sparkling gem waiting to be explored. Now, if you're thinking this is just another harbour, think again.
This bustling marina isn't a recent addition to the island; nope, it's been around since ancient times. Fancy a bit of history while you sunbathe? Mandraki's got you covered. Built way back when (seriously, we're talking centuries ago), this harbour has seen the ebb and flow of empires, and if its waters could talk, oh, the tales they'd tell.
So, what are the top things to do at this historic hotspot? First, make friends with Elefos and Elafina, the statuesque deer duo standing tall and proud, always ready for a selfie moment. Next, wander along the ancient fortified walls, where every stone whispers secrets from the past. Feel like a bite? Mandraki's seaside eateries serve up dishes so fresh you'd think Poseidon himself had a hand in the kitchen.
To sum it up, Mandraki Marina & Port is more than just boats and water; it's a dive into history, culture, and absolute seaside bliss. If you're ever in Rhodes, missing out on Mandraki would be like forgetting to pack your sunscreen – utterly unthinkable.
The Detail
Book Online
What to See
What to Photo
My Tips
Disability Ok?