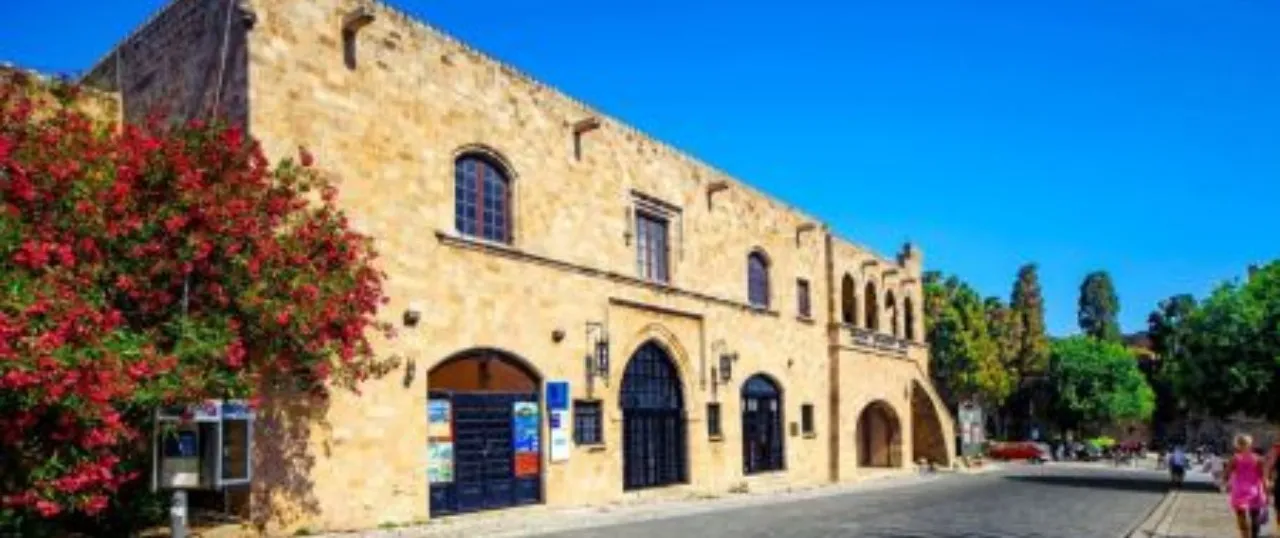 Municipal Art Gallery of Rhodes
The Basics
The Detail
Book Online
What to See
What to Photo
My Tips
Disability Ok?
The Basics
If you ever find yourself on the sun-soaked island of Rhodes and wonder, "What's an unusual top thing to do here?". look no further than the Municipal Art Gallery of Rhodes. Nestled right in the heart of Rhodes, this gem is more than just a building with fancy paintings – it's an experience waiting to be had.
First, a bit of a history lesson (promise it won't be snooze-worthy). The gallery was built in the 1960s, but don't let its relatively young age fool you. It has the soul of the timeless Greek culture packed inside its walls.
Now, diving into the art buffet, the 20th-century Greek art exhibit is the proverbial cherry on top. A stroll here is like taking a delightful jaunt through history. The vibrant colours, the emotions, the tales, and oh, the occasional Greek version of the Mona Lisa's enigmatic smile! And when you think you've had your fill, the gallery tempts you with its sculpture section. Bronze statements, delicate marbles, artworks that might make you ponder if they'd come alive at night, Ben Stiller style.
In essence, the Municipal Art Gallery of Rhodes isn't just a pitstop. It's a rendezvous with art, history, and a dash of magic. So, let the gallery's allure draw you in next time you're contemplating the top things to do in Rhodes. After all, who can resist a bit of artful charm?
The Detail
Book Online
What to See
What to Photo
My Tips
Disability Ok?