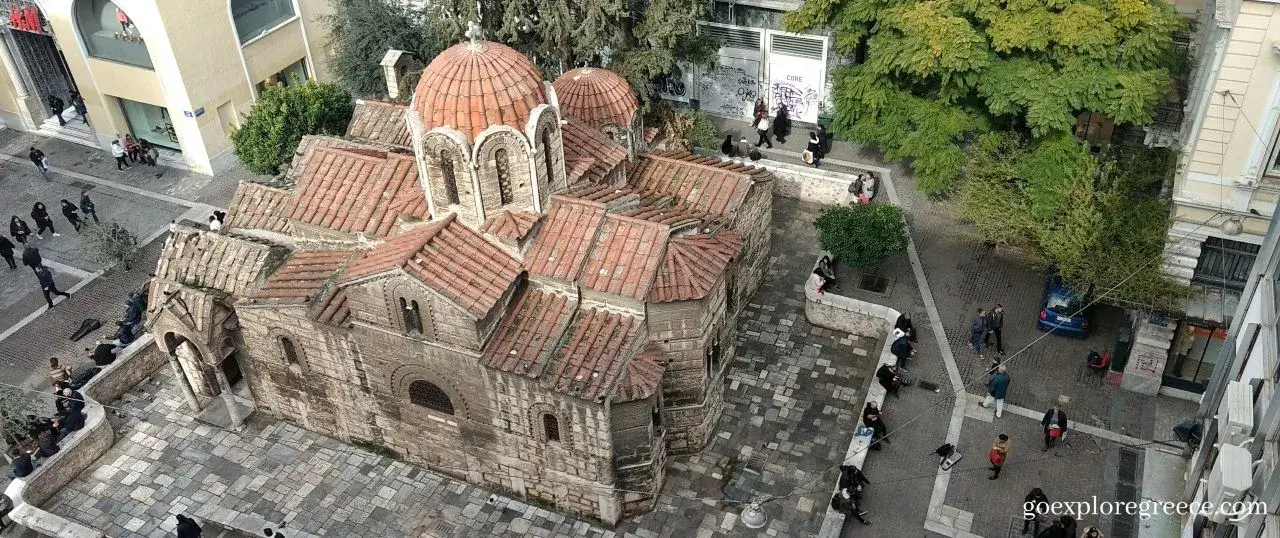 Church of Panagia Kapnikarea
Built around 1050 AD over an ancient Greek temple, its probably the oldest church in Athens.
All About
What to See
What to Photo
My Tips
Disability Ok?
All About
Nestled in the heart of Athens, the Church of Panagia Kapnikarea is a shining example of a Greek Orthodox church with a wealth of history.
Just a few minutes walk from the Church of Hagia Dynamis, Metropolitan Cathedral of Athens, the Little Metropolis, and situated right on Ermou Street, the city's main shopping avenue, it's a true gem that offers a serene respite amidst the hustle and bustle of the surrounding area. Trust me, visiting this church will leave you in awe and make you appreciate the rich heritage of Athens even more.
Dating back to the 11th century, the Church of Panagia Kapnikarea is one of the oldest churches in Athens. Its unique architecture is a testament to the intricate Byzantine style, which has stood the test of time. As you step inside, you'll instantly be mesmerized by the stunning mosaics and frescoes adorning the walls and ceilings. The vibrant colours and intricate details of these masterpieces are a testament to the artistic prowess of the creators, leaving you to wonder about the stories they tell.
A visit to the church is like a journey through time, as it has witnessed countless historical events and endured many hardships. During Ottoman rule, it narrowly escaped demolition, and in more recent times, it underwent a significant restoration in the 19th century. As you explore the church, you'll find yourself immersed in the rich past interwoven with this remarkable place's very fabric.
One of the most fascinating aspects of Panagia Kapnikarea is the harmonious blend of different architectural styles. The main church is dedicated to the Presentation of the Virgin Mary. In contrast, a smaller chapel built in the 12th century is devoted to St. Barbara. This combination of styles and dedications further accentuates the church's uniqueness, making it a must-visit for anyone interested in architecture, history, or religion.
The Church of Panagia Kapnikarea is not the only religious site you can explore in Athens. The city is home to numerous other beautiful churches that can give you a deeper understanding of Greek Orthodoxy and the history of Christianity in the region. Some nearby churches worth visiting include the famous Metropolitan Cathedral of Athens and the Church of Hagia Dynamis. These churches, each with its own unique charm and history, further enrich your experience of Athens' spiritual heritage.
What to See
What to Photo
My Tips
Disability Ok?