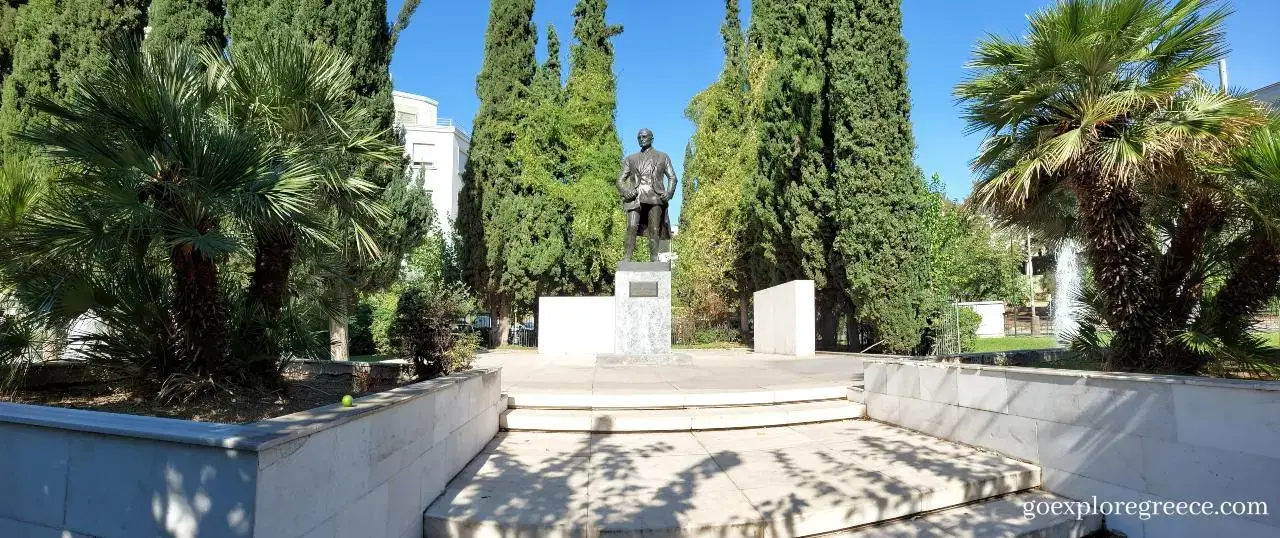 Welcome to the "most bullied statue" in Athens. It's been shot, set on fire, pulled down.
All About
What to See
What to Photo
My Tips
Disability Ok?
All About
Just a short walk from the Panathenaic Stadium, the Harry Truman Statue in Athens is a tribute to the 33rd president of the United States, who was instrumental in founding the state of Israel. The statue was dedicated on October 26th, 1992, on the University of Athens campus.
Truman served as president from 1945 to 1953. He is best known for his role in the development of the atomic bomb and his efforts to contain communism during the Cold War.
He was also a strong supporter of the state of Israel and recognized its independence in 1948. The Harry Truman Statue in Athens was erected to honour his contributions to both the United States and Greece.
During its 50-year history, the Harry Truman Statue in Athens has seen many acts of vandalism from those voicing anti-American sentiment with origins older than the statue itself.
During Greece's military dictatorship between 1967 – 1974, there were two bombings. One of them, in 1971, killed an on-duty policeman.
In 1986, perhaps the most memorable episode occurred when a leftist group protesting "American imperialism" in Greece bombed the monument. In a follow-up on 15th January 1987, The New York Times published the article "Athens Said to Agree to Put Truman Statue Back." The Times called the matter a "deeply symbolic issue" while recounting what took place nearly one year before when protestors attacked it.
In April 2018, during a protest against American, British and French airstrikes in Syria, the communist-affiliated union PAME tried to remove the statue by using a metal grinder to cut off its feet and bring it down with ropes. But riot police intervened and dispersed the crowd.
The 12-foot golden bronze statue was donated by the American Hellenic Educational Association in commemoration of the aid Truman rendered to Greece in the late 1940s.
It stands nearly 10 feet tall. It depicts Truman standing with his arms outstretched as if greeting visitors to the University of Athens. The inscription on the statue reads, "Harry S. Truman 33rd President of the United States of America, 1945-1953."
What to See
What to Photo
My Tips
Disability Ok?