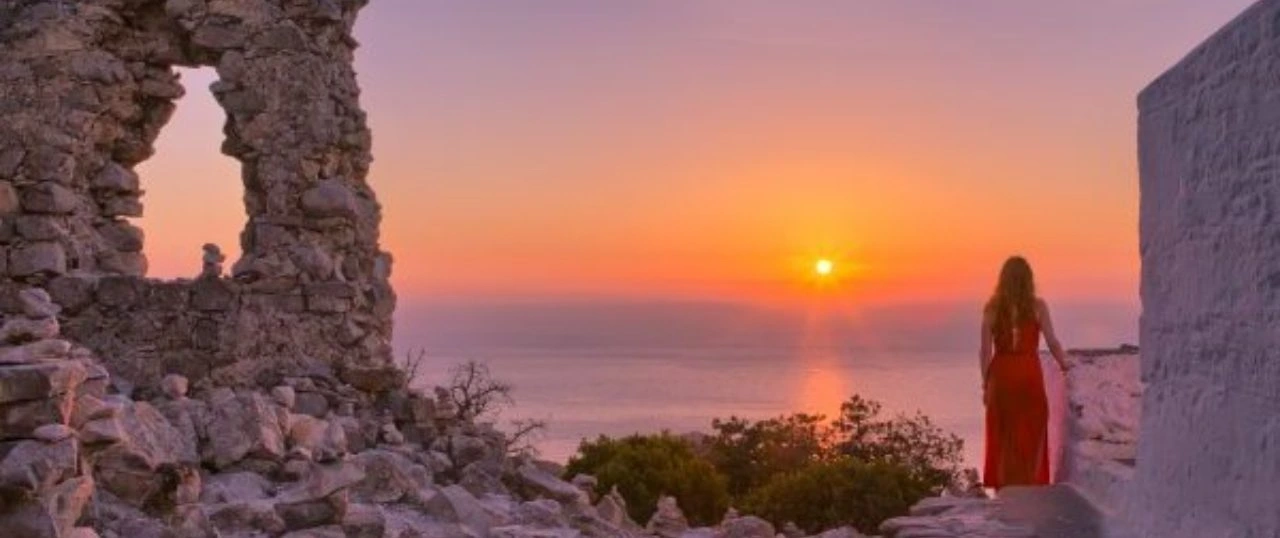 The Basics
The Detail
Book Online
What to See
What to Photo
My Tips
Disability Ok?
The Basics
f you've ever fancied playing the role of a medieval explorer but with the added perks of modern footwear, then the Castle of Monolithos in Rhodes is the ticket. Located dramatically atop a rocky pinnacle, this castle isn't just an ancient pile of bricks; it's a ticket to the past with views that'll make your jaw drop faster than you can say "Huzzah!"
Dating back to the 15th century, this castle was constructed by the Knights of Saint John, who, judging by their architectural choices, clearly had a flair for the dramatic. And by dramatic, I mean placing a castle on a massive rock overlooking the Aegean. Talk about prime real estate.
Now, as for the top things to do here, where does one even begin? First, the Epic Views from the top are an absolute must. On a clear day, it's said you might spot a playful Greek god or two (okay, not really, but the view is divine). Then there's the Mysterious Chapel of St. Pantaleon. Small in size but massive in historic charm, this little chapel is like stepping into a sepia-toned postcard.
And for all the social media aficionados out there, Medieval Selfie Moments await. With the wild backdrop and rugged charm of the castle ruins, even your nan will double-tap that post.
In short, the Castle of Monolithos isn't just a trip; it's an experience. So, why not tie up those comfy shoes, grab that sense of adventure, and immerse yourself in a slice of Rhodian history?
The Detail
Book Online
What to See
What to Photo
My Tips
Disability Ok?