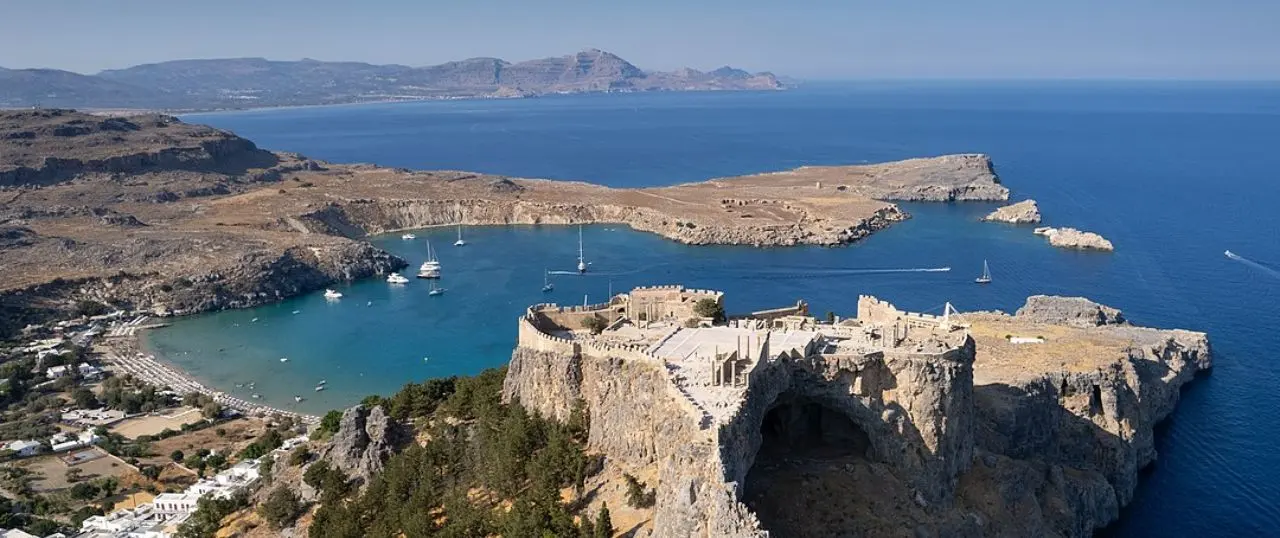 The Basics
The Detail
Book Online
What to See
What to Photo
My Tips
Disability Ok?
The Basics
Lindos Acropolis, tucked away on the sunlit shores of Rhodes, Greece, is like your nan's attic – but instead of moth-eaten frocks and dusty tomes, you've got millennia-old artefacts and stunning vistas. Fancy a little time travel? Well, this ancient citadel, erected around the 6th century BC, is your ticket to Grecian yesteryears.
For starters, the Temple of Athena Lindia is an absolute showstopper. Standing tall since the 4th century BC, this Doric temple has seen emperors come and go but still whispers tales of divine epics and heroics. Then, there's the medieval castle of the Knights of St John. If walls could chat, this one would regale you with tales of chivalry and conquests, probably over a pint or two.
But it's not all just brick and mortar. The view from atop is what I'd call the cherry on the sundae. Gaze below, and the shimmering blue waters will give you a wink, while the whitewashed Lindos Village looks like a snow globe scene come to life.
If ticking off the top things to do is your jam, Lindos Acropolis is a must-visit. Not just for history buffs, but for anyone with a bit of wanderlust and an appetite for enchanting stories. So, why not give it a whirl? After all, the past, as they say, is a different country. And this one doesn't even need a visa!
The Detail
Book Online
What to See
What to Photo
My Tips
Disability Ok?