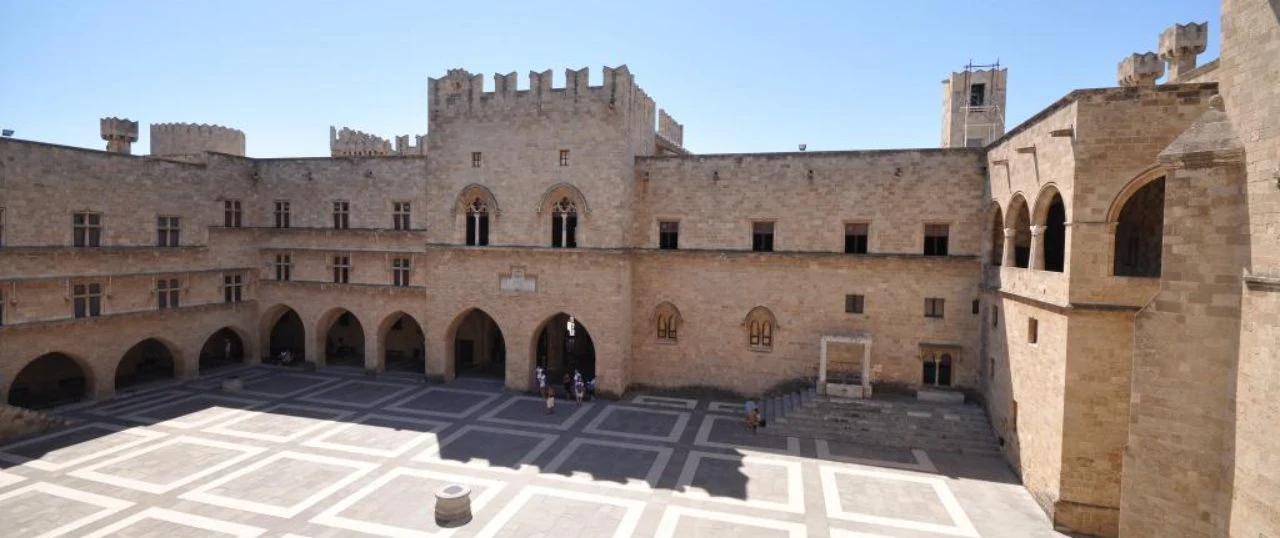 Grand Master Palace Rhodes
The Basics
The Detail
Book Online
What to See
What to Photo
My Tips
Disability Ok?
The Basics
If you've ever fancied stepping into a time capsule and being whisked away to the world of knights and grandeur, then look no further than the Grand Master Palace in Rhodes. Nestled in the heart of the medieval city, this palace isn't just old; it's ancient, with its roots plunging deep into the 14th century. Built by the Knights of Rhodes, it whispers tales of valour and intrigue at every corner.
Now, I hear you mumble, "But what are the top things to do in this palace that looks straight out of a history book?" Well, for starters, those mosaic floors are not just any old floors. These intricate designs are like Picasso decided to try his hand at tiling. Then, there's the architecture. I bet you've never seen such a captivating mix of gothic touches, vast courtyards, and looming towers in one place.
It's like a medieval version of an architectural buffet. And if you're the kind who likes a view with their history, the palace walls give you a vantage point that even the best rooftop bars would envy. Panoramas of Rhodes stretch out beneath you, offering a spectacular sight to feast your eyes upon.
In a nutshell, the Grand Master Palace is the historical cherry on top of the Rhodes sundae. So, if you're ever in the neighbourhood, give it a whirl; history has never been this inviting.
The Detail
Book Online
What to See
What to Photo
My Tips
Disability Ok?