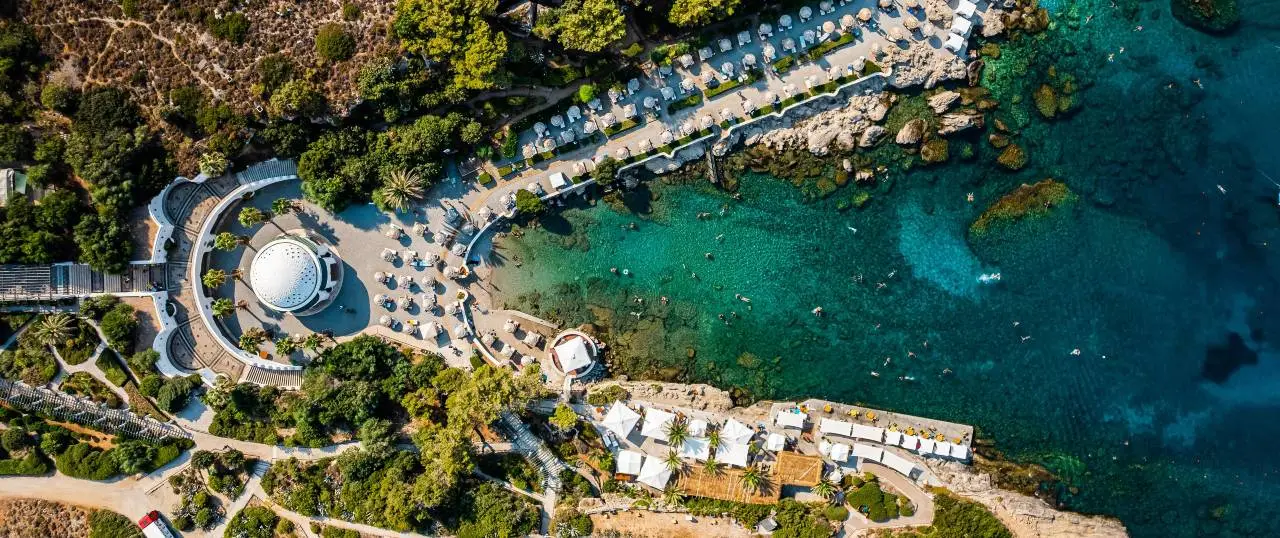 The Basics
The Detail
Book Online
What to See
What to Photo
My Tips
Disability Ok?
The Basics
Let me spin you a yarn about a place in Rhodes that's bound to tickle your fancy – Kallithea Springs. Nestled comfortably on the eastern coast, these Springs are more than just a pretty face. Built around the early 20th century, they've seen eras come and go, with each period leaving behind its own little signature.
Now, before you think of this as just another spot to dip your toes, here's a zesty fact to spice things up: the Springs played backdrop for the 1979 film 'Escape to Athena'. Yep, that's right. While you're lounging, imagine Hollywood stars possibly lazing at the same spot once upon a time.
Now, the burning question – what are the top things to do here? For starters, treat your eyes (and camera) to the iconic archways. Then, let nature's embrace with intertwining trees and the sun's playful hide-and-seek leave you in awe. And, of course, there's no missing out on the Springs' therapeutic pools, which promise to wash away any worldly weariness.
The Detail
Book Online
What to See
What to Photo
My Tips
Disability Ok?