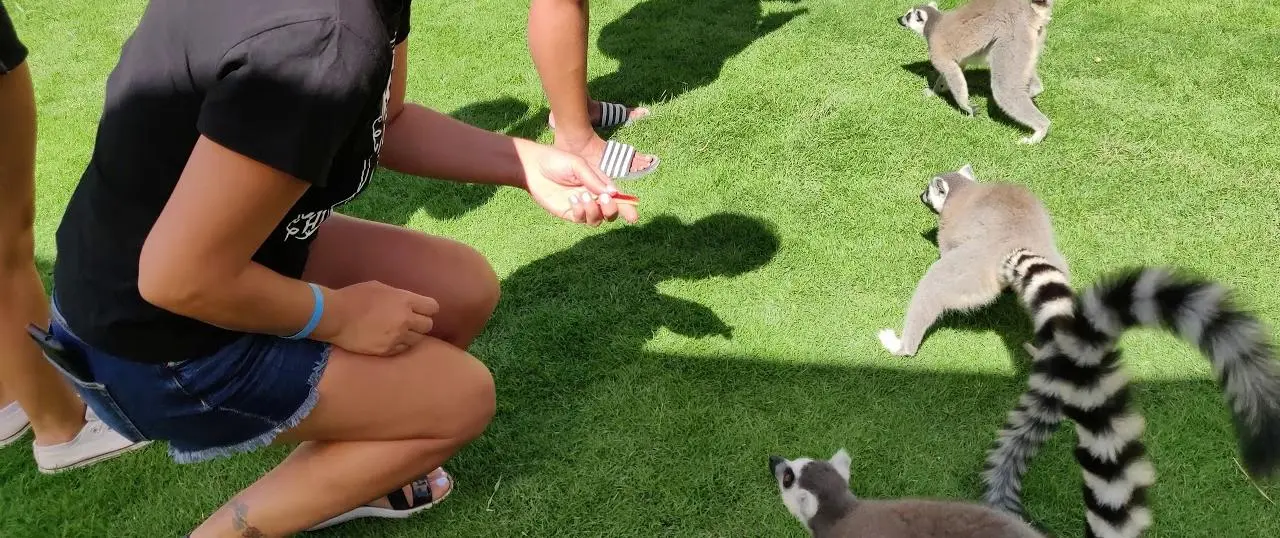 Farma of Rhodes Petting Zoo
The Basics
The Detail
Book Online
What to See
What to Photo
My Tips
Disability Ok?
The Basics
Nestled in the sun-soaked paradise of Rhodes, there's a magical spot where kangaroos rule the roost, and llamas hold the title for the best posers – welcome to the Farma of Rhodes Petting Zoo. Built to celebrate the world's delightful critters, this zoo has fast become one of the top things to do for anyone venturing to Rhodes.
Why, you ask? Well, let me spill the beans – or should I say, llama feed? First off, you get to experience the ultimate Kangaroo Encounters. Imagine strolling through Rhodes and suddenly being able to hop alongside kangaroos. Yes, you read that right. Hopping. Alongside. Kangaroos. Mind-blown yet?
You might fancy some Llama Lingo Lessons if bounding with marsupials isn't your speed. These chatty furballs offer more than endearing looks; they have an entire secret language of hums, hoots, and wiggly noses. Try chatting them up, and who knows, you might just leave with a new fluffy confidante.
Lastly, but by no means least, is the serene Deer Whispering. As you wind your way through dappled light and ancient trees, you'll find the graceful deer of Rhodes. Approach with a soft voice and gentle step, and these elegant creatures might just share their forest tales.
The Detail
Book Online
What to See
What to Photo
My Tips
Disability Ok?